Better Outcomes Through Holistic Healing
If you are ready to improve your quality of life and regain control over pain and move better, then we are a great fit. We love working with motivated individuals that will commit to their goals and we are here to help every step of the way. With our guidance, together we will come up with the best plan for you and you can count on us to keep you accountable in your journey for a stronger and more resilient you.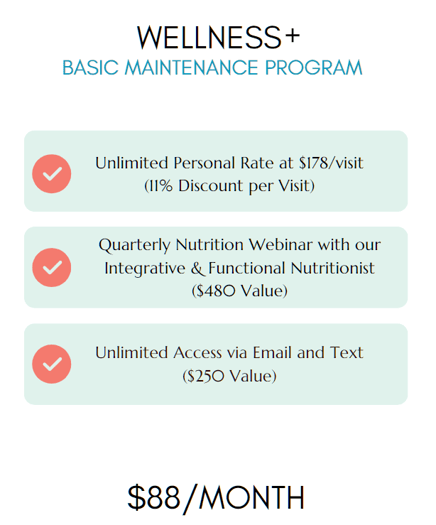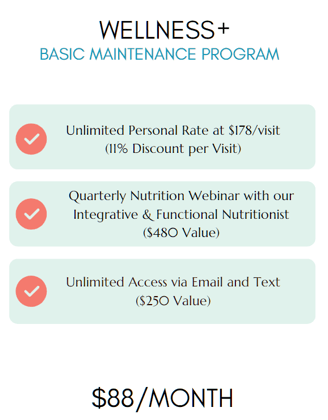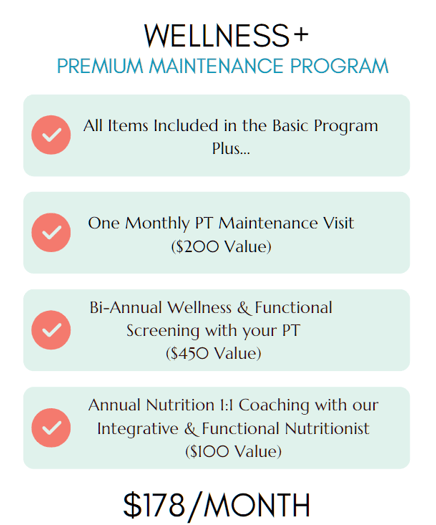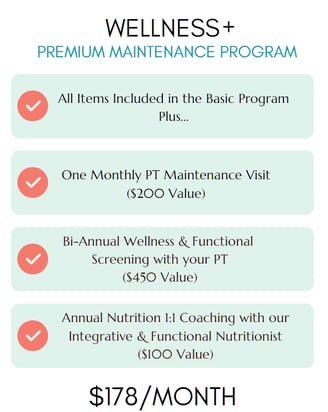 Eligible for Private Pay Clients Only
Participation in Maintenance Program is Only Eligible After We've Met Your Goals and You are Discharged from Physical Therapy
Minimum of 3 Months of Subscription
"The Greatest Wealth is Health"
-Virgil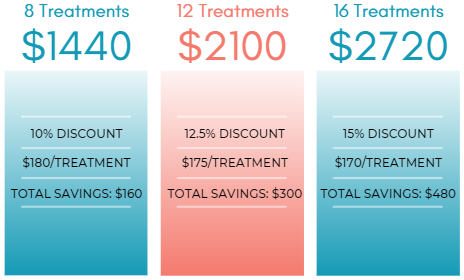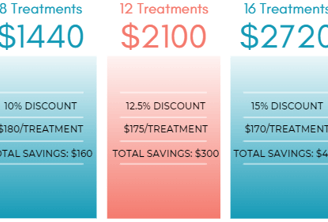 Payment is due in full prior to your visit by credit/debit, cash, check, or FSA/HSA card.
No refunds.
Sessions do not expire.
Can be used for multiple diagnoses.
WE ACCEPT TRICARE!
(see below for more info)
for Committing to Your Health:
A 40-Min Consultation with our Integrative & Functional Nutritionist
(Valid for Packages Only)




Tricare Select: No prior authorization or referral is required. We do need a provider on file to whom we can send your evaluation in accordance with CA law.
Tricare Prime: Prior authorization is required for coverage. With authorization you have $0 deductible and $0 copay. Authorizations do expire and indicate a limited number of visits. Please be aware of your expiration date and visit limit to ensure you request re-authorization from your referring provider before it expires, if needed. We will do our best to assist you, but ultimately you are responsible for ensuring your auth is current prior to your appointment.
*Please contact Tricare to ensure you know your plan and benefits, as we cannot be held responsible if we are given inaccurate information regarding your plan.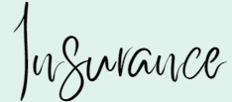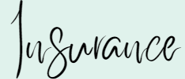 Can you bill my insurance?
Tricare: We accept and bill Tricare. See above for details.
Medicare: In most cases, we accept and bill Medicare*. We do not accept Medicare Advantage plans.
All other insurances: We are out-of-network for most insurance plans. We can provide you with a Superbill for you to request direct reimbursement from your insurance provider after treatment. We recommend that you call your insurance company to inquire about your out-of-network benefits. Here is a list of questions you can ask them.
How is this different than traditional physical therapy?
Here at Holistic Healing, we provide you with a higher quality of care. You will ALWAYS get 100% of our undivided attention during your 60-90 min session, unlike traditional physical therapy where your physical therapist may be seeing 2-4 patients at the same time and spending 15 mins or less with you.
We do not believe in cookie-cutter treatment plans. Treatments are personalized to address your needs & goals.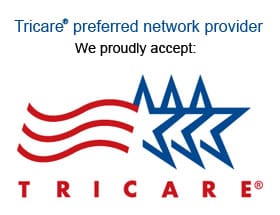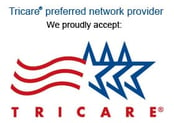 We accept payment for Physical Therapy services through cash, check, credit/debit, or HSA & FSA.